The device is a compact size and easy to carry.
Easy to use in 3 steps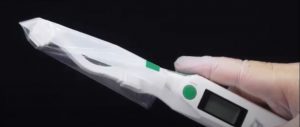 Fitting of the Oral Moisture Checker Mucus Cover before use

Turn on the Power switch. The device will sound "Beep"
The display will show 00.0, which means that the device is ready to measure.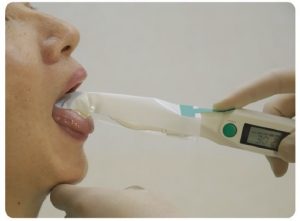 Start measurement